Dr.Guo-Hua Li (Tom), Herbal Medicine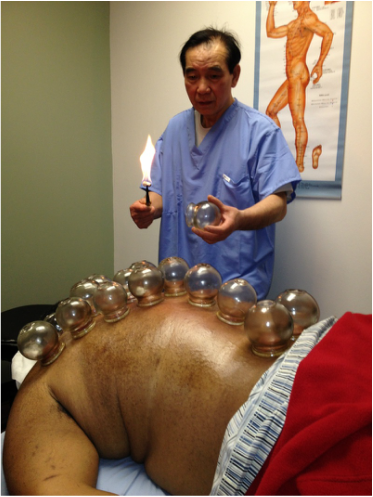 Dr. Guo Hua Li (Tom), Herbal Medicine. Dr. Guo Hua Li has been practicing Traditional Chinese Medicine (TCM) for more than 40 years both in China and the US. At young age, he studied TCM from a legendary Hong Kong Traditional Chinese Herbal Doctor - Dr. Bao Guang Ying. Dr. Li is also a Licensed Massage Therapist and a Master of Acupressure Therapy, specializing in Chronic Pain Relief and Rehabilitation.

Based on Traditional Chinese Medicine principles and theories, Dr. Li uses herbal remedies and Chinese Acupressure Therapies to treat internal illness and chronic pains. With his knowledge and experience, he is able to find the causes behinds the pains and discomforts and come up with the most effective treatment plans. He states there are more than 200 common herbs used in TCM. He uses the different combinations of the herbs to treat pains and illnesses according to the properties of the herbs. Herbs mostly commonly used include astragalus Roots, Dong Quai, Ginger, Ginseng, Aged Orange Peels, Mulberry Stems, Licorice, Yucca, Barley etc.



Dr. Li has successfully treated patients with the following discomforts: Alleges, Asthmas, Diabetes, Eczema, High Blood Pressures, Irritable Bowel Syndromes, Constipations, Migraine Headaches, neck and shoulder pains, Ulcerative Colitis, Osteoarthritis, Muscle Spasms, Menstrual Pains, Thyroid issues, Sexual dysfunctions and many more.

Dr. Li also practices Tai Qi as a form of exercise and for wellness. He believes a person's good health and well-being have a lot to do with excise and proper diet. Not only is Doctor Li a brilliant herbal doctor and Acupressure Therapist, he is also a very kindhearted man. He treats patients and clients of all budgets and volunteers his time to teach and practice Tai Qi with them so they can maintain life- long health and wellness.

---
Dr. Li is performing FIRECUPPING ON A CLIENT
More and more people turn to us for pain relief solutions, especially when pain killers and other therapies don't work!!!